Chamber Music Courses
The Aurora Ensemble are currently taking a break from running courses at Hawkwood College Hawkwood College, Gloucestershire. Check out their site for other chamber music opportunities.
See pictures of previous Hawkwood courses)
Wind Chamber Music Courses
The courses are open to all players of the flute, clarinet, oboe, horn and bassoon - although early booking may be advisable for flutes, clarinets and oboes as these instruments tend to become oversubscribed soonest!
During the three days of the Spring course, players will study a variety of repertoire, mostly using the traditional wind quintet formation, but with time also being spent on some smaller and larger combinations. The emphasis will be on developing the skills required when playing in an ensemble, good communication with each other and your audience (should you choose to perform) and rehearsal technique. There may also be opportunities for some individual lessons (time permitting).
Autumn courses focus on larger wind ensembles. During the three days of the course players study works in detail in fixed groups arranged by the tutors before the start of the course. There will be opportunities to perform selected movements of each work to other course members in an informal setting. Every session is coached by a member of the Aurora Ensemble. Parts are available in advance of the course, and players are expected to have done a little preparatory work on their own before the course begins. Due to the nature of these pieces the minimum standard is Grade 6 for horn and bassoon, and Grade 7 for clarinet and oboe.
As in past years, the coaches will give a concert during the spring course so that the art of playing wind chamber music can be seen in action!
Minimum standard of playing should be about Grade 5 for the Spring course, and Grade 7 for the Autumn Course.
Tutors:
Maxine Willis (flute)
Gwenllian Davies (oboe)
Andrew Mason (clarinet)
Helen Shillito (horn)
Stuart Russell(bassoon)
Hawkwood College,
a Registered Charity, is an independent centre for adult education. It offers short courses to people of all ages and from all walks of life. An informal atmosphere is aimed at and no formal qualifications are needed to participate.
Hawkwood, an early 19th century manor house built on an ancient site, is surrounded by its own extensive grounds. Situated at the head of a small Cotswold valley with a panoramic view down the Severn vale it provides a beautiful and peaceful setting for an Adult Education Centre.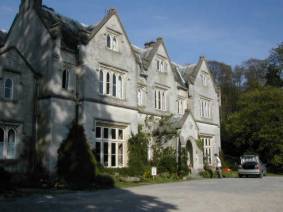 For more information, contact
Hawkwood College, Painswick Old Road, Stroud, Gloucestershire, GL6 7QW
Office Tel: 01453 759034 Fax: 01453 764607 Student Line: 01453 764045
email hawkwoodcollege@cs.com
or visit www.hawkwoodcollege.co.uk (includes facilities for online booking)